Herringbone Flooring
Herringbone wood flooring is constructed from layers of timber glued together and finished with a premium top layer of Oak. The top layer of wood can be sanded back and refinished many times, meaning the lifetime of the board is dramatically increased. In addition, the engineered construction of the board adds dimensional stability and strength when fitted, allowing the board to be manufactured with longer and wider blocks. Finally, herringbone flooring supports a click system for installation making the board quick and low hassle to install. Click here to view our current selection of Herringbone Flooring. 
Why Herringbone flooring?
One of the many reasons Herringbone parquet floorings is extremely popular, is due to its renowned stability and strength it offers over other conventional solid wood floors, this is the case because of its unique pattern and layout.
In addition, herringbone flooring combines a natural material look with an added visual interest. This helps to bring character and atmosphere to a room.
Next, herringbone wood flooring has the unique ability to make any sized room look bigger and vaster, this is especially the case with narrower spaces such as hallways due to its unique pattern.
Also, another huge benefit of herringbone flooring is the ability to be run with underfloor heating, this is a huge plus as many houses these days are heated via underfloor heating.
Furthermore, herringbone parquet flooring is an engineered board which has many benefits over solid wood flooring; a few of these are, added strength and durability due to the muti-plywood backing which doesn't move over time like solid flooring, the ability to be compliant with underfloor heating and it looks the same as solid flooring, as the top layer Is real, therefore when installed you cannot tell the difference.
Parquet wood flooring also has pre-finished and unfinished engineered wood flooring options which give you great flexibility. Unfinished wood allows you to create bespoke colours and finishes but requires further protection, this could be a lacquer or oil. Pre-finished options, however, are ready to use once installed, although our natural oiled boards require an extra coat of oil after installation.
Another advantage of herringbone flooring being an engineered wood floor is it is dimensionally stable, it also means that it can be installed in a number of different ways, including nailed or screwed down, glued down using flexible flooring adhesive.
Meaning whatever sub-floor you have, you can still install a engineered wood floor, if you have any questions as to your sub-floor and how to install engineered wood flooring, then please call us on 01725 666132 or email: sales@oakleyproductssw.co.uk.
Engineered Herringbone Flooring
The durability of a hardwood floor is based on the species of wood used. Some species are much harder and more durable than others. Oak is a very durable species of wood for flooring.
Finally, the biggest pull factor of herringbone flooring being engineered is its less costly than solid wood flooring, as you will see in our Decka Plank Range. This is because you are using less hard wood.
Sustainability of Engineered Herringbone
Your choice of choosing engineered wood flooring is more sustainable for the environment, as less trees are having to be chopped down. In addition, we offer a very sustainable reclaimed herringbone board called Lombard oak.
Reclaimed Engineered Herringbone Flooring
We also stock reclaimed herringbone. The reclaimed oaks that have been used in creating this reclaimed herringbone have all been sourced from buildings and ships constructed in the 18th and 19th centuries. The reclaimed pines are from early to mid-20th century. The trees from which the timber was derived, grew in forests rich in biodiversity. They were felled when they reached maturity – often hundreds of years old – and possess features that cannot be seen in the new timbers of today: Denser grains, unmatched size and richer deeper colours. These features imbue the timber with an intrinsic beauty and durability that is unsurpassable by new timber.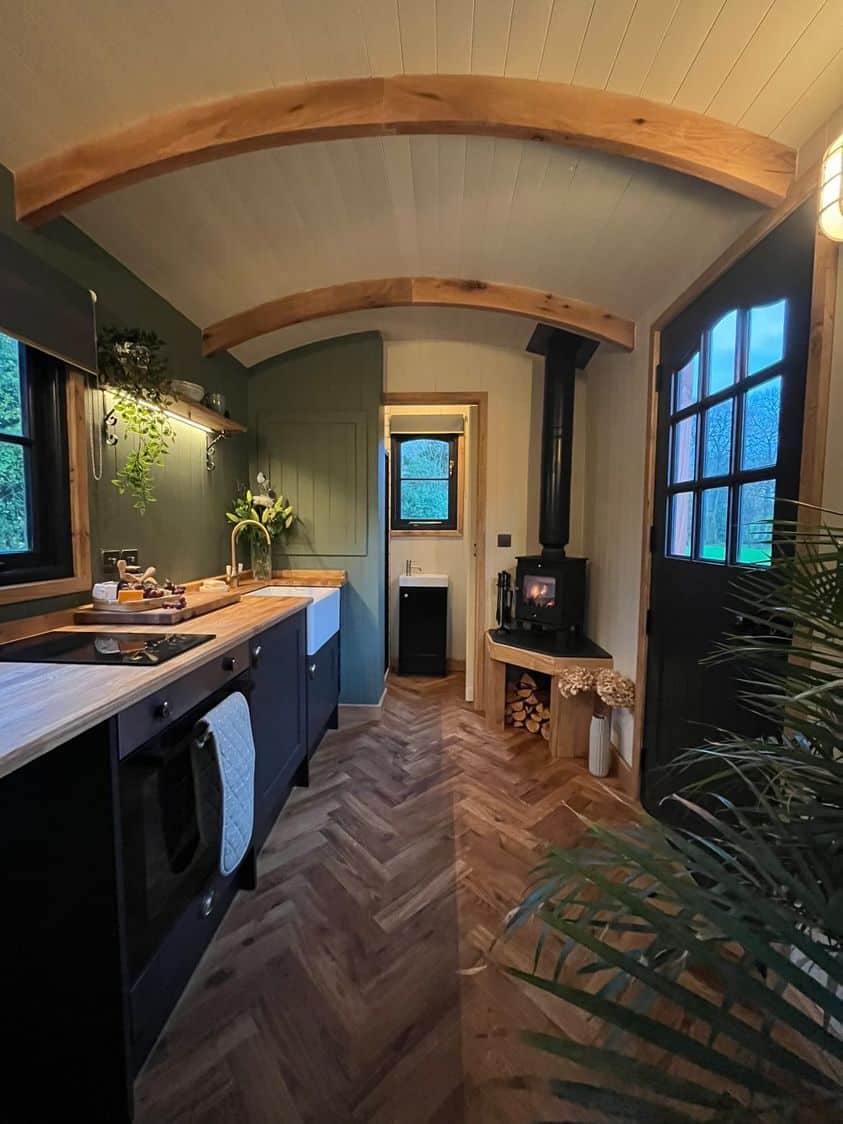 Do you sell matching accessories?
Yes, to finish the look of your room, cover any expansion gaps, pipe holes or gaps in doorways you may want to have a look at our Flooring Accessories, which include a full range of mouldings to match or complement your choice in flooring.
So, if you were to choose a coloured engineered oak floor, we offer the service whereby we can stain any trim, threshold or stair nosing we provide to match your flooring, allowing a seamless change between rooms.
Are there any alternatives to Herringbone wood flooring?
Yes, we also stock a wide range of engineered reclaimed wood flooring and a wide range of premium laminate flooring.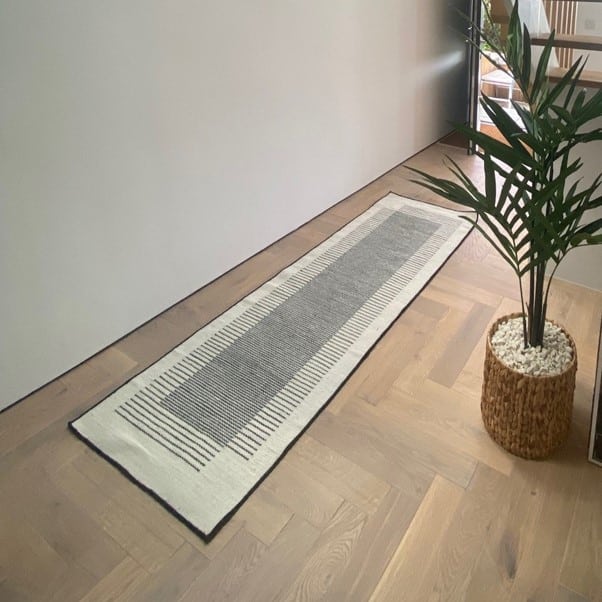 Are herringbone floors on-trend now?
Yes, Herringbone flooring is a timeless design that can give any space an elegant look. The design of herringbone flooring is characterised by its use of wooden blocks that are smaller than traditional engineered planks.
These rectangular pieces are cut and laid in a zig-zag pattern with all the same dimensions to create a stylish, uniform style for any home or office space.
Herringbone flooring is a timeless style that brings a touch of class to any space it's in. The style brings a bold statement to a room that doesn't overwhelm or take away from other elements around it. It is also durable and long-lasting making it a smart choice for your home or workplace.
How do I install my herringbone flooring?
Before fitting any engineered wood flooring, you must allow 5-7 days for the floor to acclimatise as nature is in no hurry when it produces trees, and likewise, an impressive wood floor installation is never rushed.
The sealed, unopened boxes should be laid flat, in the centre of the room for three to five days beforehand.
DO NOT store the flooring outdoors, in an outbuilding, or anywhere with damp or condensation problems.
The conditions where the flooring is acclimatised should be as close as possible to the typical living conditions.
Preparation of the subfloor is paramount, and all subfloors must be ideal before any engineered wood flooring is fitted. Wet trades like screeds, plastering and decorating need to be complete and the building must be thoroughly dried out.
Windows and doors should be fitted and watertight. Following this rule will make the installation process much easier and increase the life of the product.
For herringbone flooring, installation is hassle free, tongue & groove system. Installation method is gluing direct to the subfloor using flexible adhesive for Herringbone flooring.
Gluing Down (fully bonded Herringbone flooring)
Oakley's Herringbone engineered wood flooring can be glued directly to concrete, terrazzo, plywood. Ensure the existing surface is 'rough' or porous. Pre-sand any slick or sealed surfaces – gypsum and anhydrite screeds especially need to be abraded to remove the soft surface laitance. When gluing to concrete, we recommend using Wakol Ms Polymer to ensure a strong bond between the subfloor and adhesive. Designed specifically for our natural wood flooring, Wakol MS 260 adhesive will hold the floor after a short open time of 30 minutes but remain flexible to allow for the expansion and contraction of timber between seasons. It's essential that there's a full bond between each floorboard and the surface beneath.
FOLLOW THESE STEPS TO INSTALL
The direction of the pattern is important. Look for a focal point to help you decide, such as a fireplace, double doors, bay window and the shape of the room. Generally, herringbone looks good down the length of the room. However, if you have large patio doors looking out to a garden then it may work to point towards the garden.
You will have to decide where to start your design. Your first row should be centred to a focal point such as the middle of a bay window or fireplace. Consider the impact the starting point will have on other areas of the room as it may work better to centre to the middle of a room to avoid having small pieces left on the side of the room. If you are installing in multiple rooms without borders or thresholds, then you will need to decide the impact it will have on those rooms too. Remember houses rarely have straight walls or rooms that are exactly parallel to each other.
Once you're sure the first two rows are straight and secure, spread 700mm – 900mm of adhesive across the length of the room. Never spread more than can be covered in 30 minutes.
Allow the adhesive to cure for approximately 2 hours before permitting light foot traffic, and 24 hours before moving furniture onto the floor.
How do I keep my Herringbone flooring in perfect condition?
Here we have a few tips for you:
Wipe away water spills immediately.
Remove dirty footwear before walking on your floor.
Use felt protector pads and never drag heavy objects across the floor.
Sweep away dust and dirt on a daily basis.
Clean your floor using a microfibre mop and use our specialist wood floor cleaners.
We have a range of specific wood floor cleaners for herringbone finished in oiled or finish lacquered.
Oiled floors:
Lacquered floors:
Any questions on how to install Herringbone wood flooring, or where to find flooring fitters, please either call or email us via the details below:
Phone: 01752 666132
Email: sales@oakleyproductssw.co.uk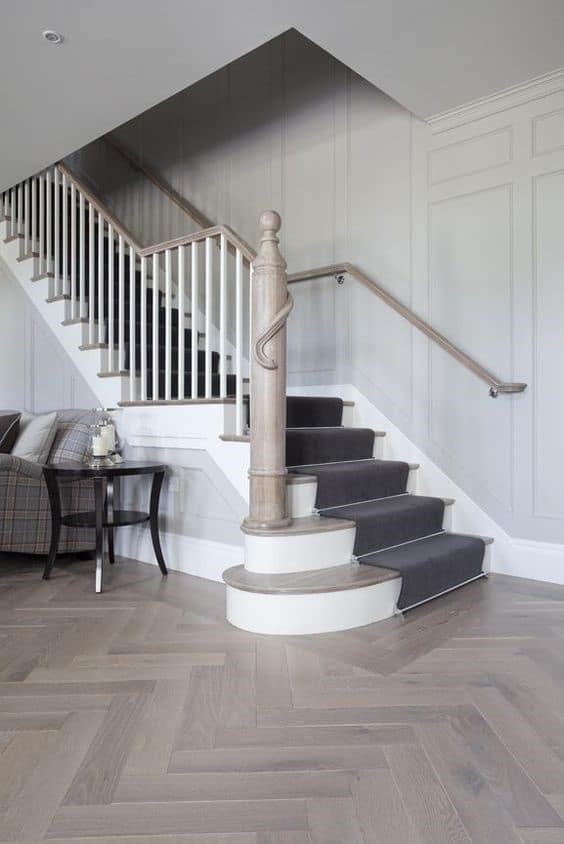 Fast Shipping
Fast shipping on all orders from UK
Secure Payment
We offer safe shopping guarantee
100% Satisfaction
We have 100% positive feedback from our clients
Telephone Support
We are always on hand for any questions you may have
FREE SAMPLES & TECHNICAL EXPERTISE - NEXT DAY DELIVERY - STOCK RESERVATION AVAILABLE
Inspiration
Examples of our products in live settings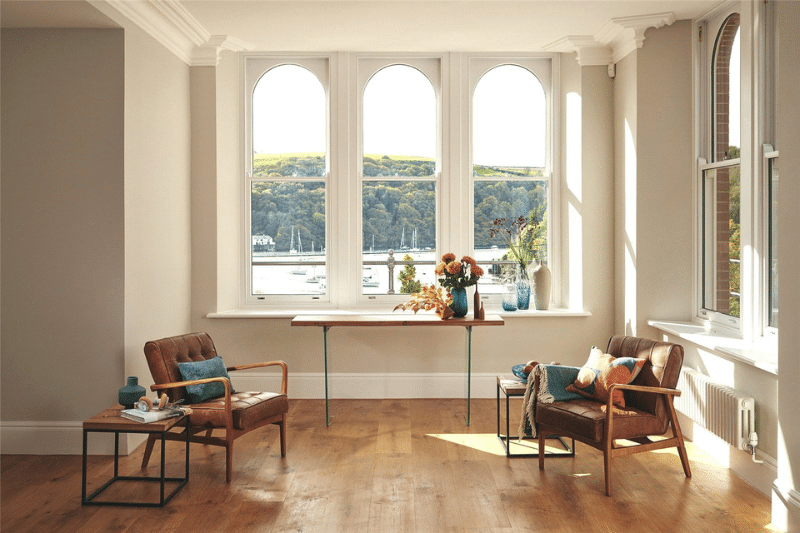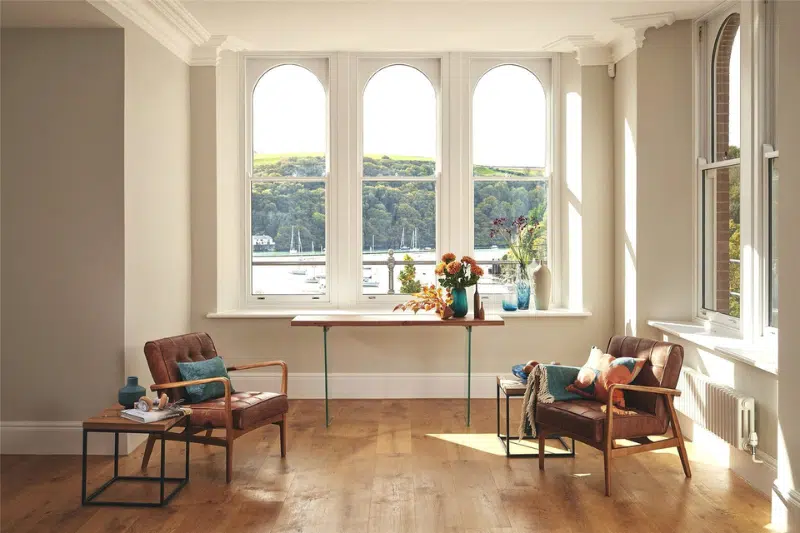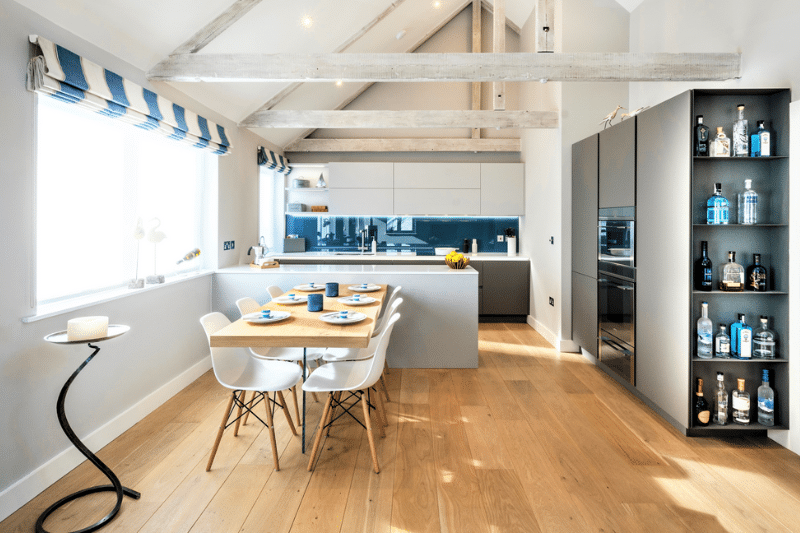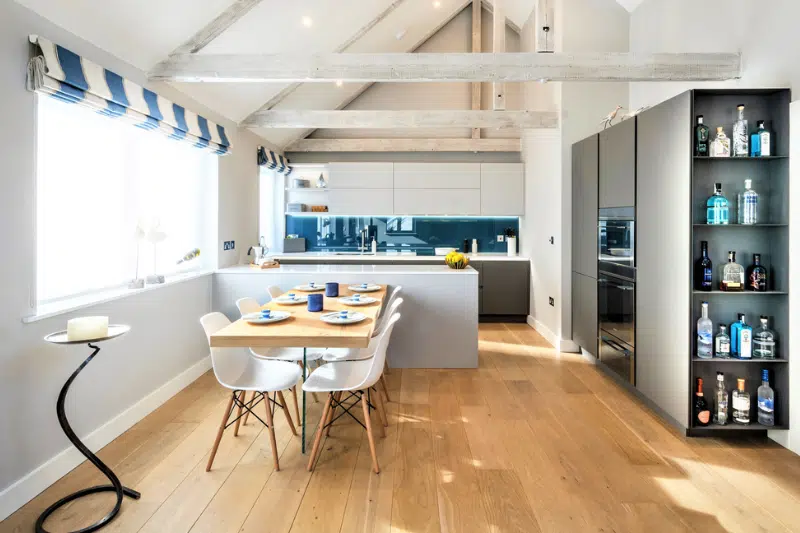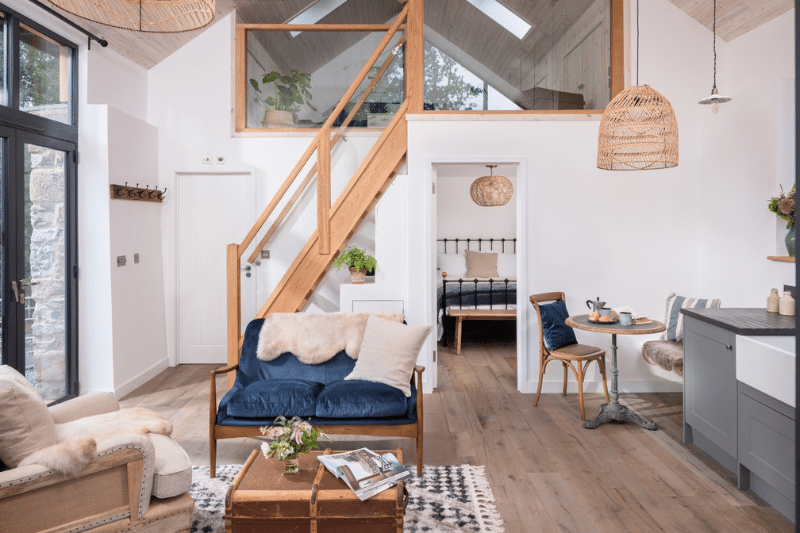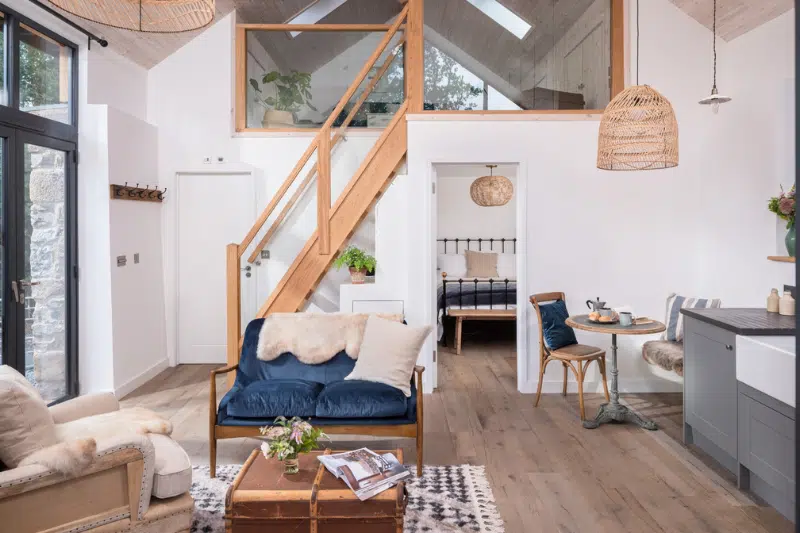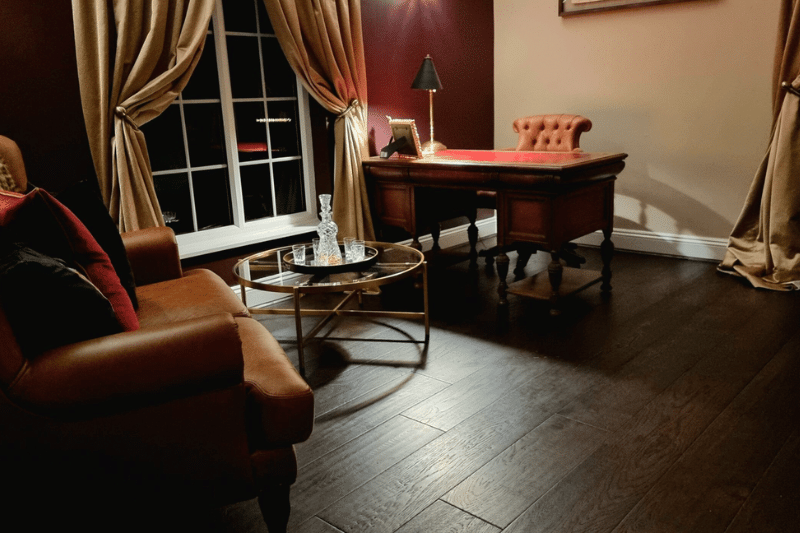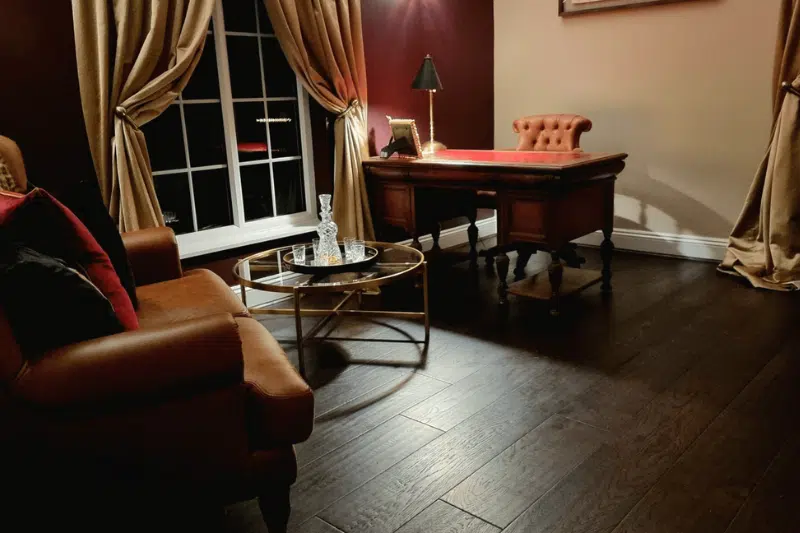 GET IN TOUCH
Have an idea or project then please get in touch...
@

oakleyproducts_woodflooring

Follow us on Instagram