GENUINE RECLAIMED WOOD FLOORING
The Reclaimed Wood Plank Flooring in this range has been taken from the very external face of the original timber. You are seeing the same face of the timber that your forbears of the 18th and 19th century would have seen, along with all the marks that the passage of time has endowed this beautiful, characterful range of flooring.
Our other ranges in this genuine reclaimed wood plank flooring collection are taken from 'inside' cuts of the same historic timbers. You see rich and unique dense grain patterns but with a smoother finish as these have been sawn after the external face of the timber has been removed. Notwithstanding the interesting knots and weathered grain.  You can also have the saw marks of a Victorian water driven sawmill, the distress marks where a sentry always stood to attention, or indentations where a gun carriage rolled across!  With reclaimed wood you own your own unique part of history.
These are exquisite in their own right because there is a limited supply of such timber in the world and when these old constructions have all been dismantled, there will be no more timber with such history, character and interest as reclaimed wood flooring.
'Oakley products' sell reclaimed timber as planks or as parquet blocks. Both have a timeless beauty and elegance. Reclaimed wood flooring is so easy to maintain for those of us with busy lifestyles as this is exactly the same as maintaining an oiled engineered wooden floor, either use Osmo cleaning products or a damp cloth, ensuring you don't let the floor get too wet.
These reclaimed wood flooring boards have a tongue and groove fitting system and can either be floated on an underlay or secured to the subfloor with our Wakol Glue (we recommend gluing down reclaimed engineered wood flooring).
This reclaimed wood flooring is suitable for any room in the house, apart from a bathroom, it is a 15mm thick board with a 4mm top layer, giving you the opportunity to sand this board a number of times if require.  It is a oiled finish and we recommend maintaining the board with the Osmo Hard wax oils and the Osmo Cleaning Products.
Reclaimed wood flooring have a tight grain due to years of use. This makes reclaimed flooring extremely hard-wearing and durable. They are an ideal choice in high-traffic projects such as museums and hotel lobbies, or rooms like hallways and kitchens. With the correct care and maintenance, the durability of restored floors will last generations.
The History of Reclaimed Wood Flooring
By reading this article, you are obviously a person that appreciates character, heritage, and the principle of re-using a product that has already demonstrated how well it weathers the passage of time.
When you buy Reclaimed Wood Flooring, you are buying something truly unique.  No one else will ever have the same markings, or character on their floorboards.  Markings created by the carpenters of another age, who used that same piece of wood as a door frame in a great barn. or as part of the decking of a schooner 300 years ago.
The reclaimed oaks that have been used in creating this product have all been sourced from buildings and ships constructed in the 18th and 19th centuries. The reclaimed pines are from early to mid-20th century.
The trees from which the timber was derived, grew in forests rich in biodiversity. They were felled when they reached maturity – often hundreds of years old – and possess features that cannot be seen in the new timbers of today: Denser grains, unmatched size and richer deeper colours. These features imbue the timber with an intrinsic beauty and durability that is unsurpassable by new timber.
What better way to impress your guests than to tell them that the floor they are standing on could have once been the deck of a Gondola in 19th century Venice, the roof beams of a Victorian workhouse, the stable doors of the Royal Mews or the pillars of a Brunel bridge!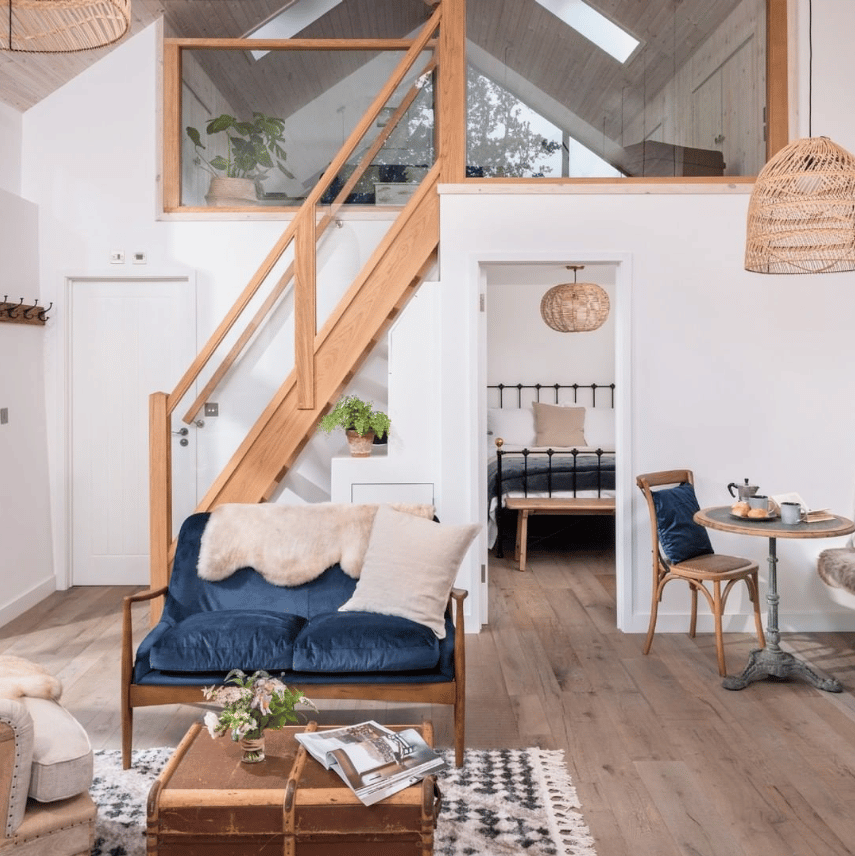 Installation of reclaimed wood flooring:
Firstly, you need to ensure that the subfloor is flat and structurally sound. Then lay out the boards, so you can see the different widths and the variation in colour of the boards.
This reclaimed wood flooring is a high-quality, veneer-faced engineered floor, manufactured to high tolerances. The engineered planks have virtually no expansion or contraction compared to solid wood flooring. This unique structural ability permits versatility in selecting the direction the floor can be installed and increases choices in creating designs. (Whenever possible, however, install the planks perpendicular to joists for maximum strength). This stability also allows the planks to be installed against walls or other vertical surfaces such as sliding glass doors, cabinetry, and fireplaces. We always recommend however a minimum ¼" gap between the flooring and any walls where wall base and/or quarter round will be installed, to eliminate rubbing against walls.
Then for the installation layout, firstly starter from an outside wall, as they are more likely to be straight and square with the room. Since most walls are not straight, the edge of some planks installed against that wall may have to be trimmed along their width to fit. Remember: It is not necessary to leave an expansion space, but a minimum ¼" is recommended.
Spread adhesive from the straightedge out to approximately the width of approximately 2 planks using the correct trowel for the flooring being installed (see adhesive manufacturer recommendation).
Install the first row of starter planks along the straightedge and secure into position with the tongue facing the starter wall.
The precision-engineered tongue-and-groove system creates a very stable floor installation. But you MUST make certain that you have made a proper connection between planks. Using a tapping block, tap the planks together until the tongue-and-groove is flush and tight and no gaps are present at the sides and ends of adjacent planks.
When you are certain the first two starter rows are straight and secure, spread 2 1/2 to 3 feet of adhesive at a time, across the length of the room, and continue the installation as before, installing and tapping planks into place. As a general rule, never spread more adhesive than can be covered in approximately 30 to 45 minutes.
Lastly as quick reminder, do not walk on the newly installed reclaimed wood flooring until the adhesive has cured, this can take up to 24 hours. Also clean any wet adhesive from the flooring as soon as possible, if the adhesive has dried then use mineral spirits on a clean cloth.
If your reclaimed wood flooring is installed during construction (we recommend that the flooring be installed after all construction is complete) ALWAYS protect the surface of the installed flooring during construction by laying a quality brown "craft-type", rosin paper or other paper that will allow the floor to breathe, over the floor and taping it to the baseboards.
For more information about installation, please contact us directly on the contact details below. Also we are more than happy to arrange or recommend fitters for your project, as we work with a number of different floor fitters across the country, as can also provide all necessary accessories for flooring installation.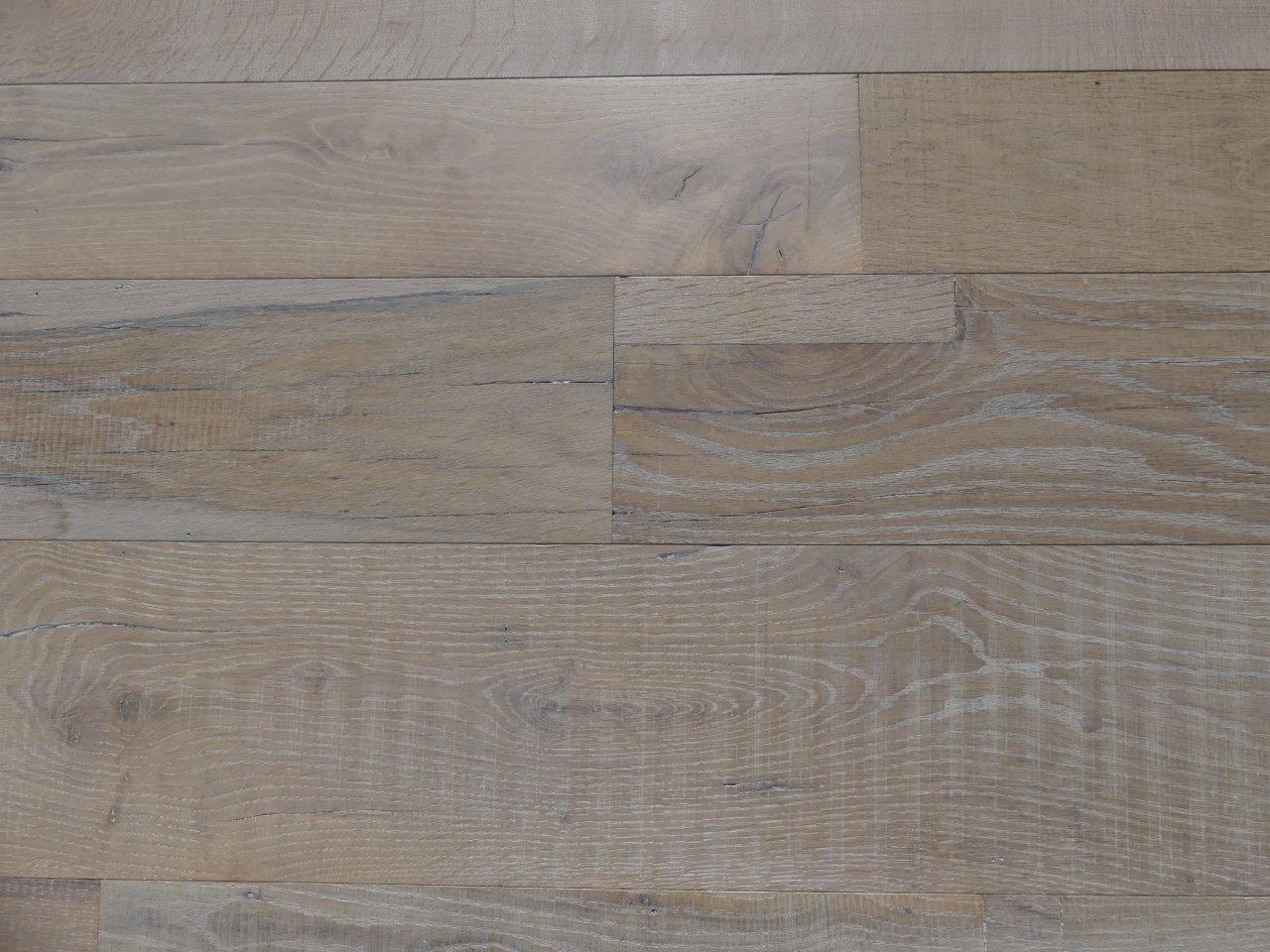 When you buy reclaimed wood flooring,  you are helping the environment by re-purposing good timber thereby saving more trees from the chop and helping sustain the planet!
You hear a lot about recycling these days and you might have a preconceived idea that something recycled is not as good as the original product.
In this instance, we believe reclaimed wood flooring is far better. For example, new timber today is sourced mostly from forests that are constantly being replanted, hence it is called sustainable.  However, these trees are harvested when still relatively young. Their grain tends to be softer and less dense. Reclaimed wood flooring however is originally harvested from trees that have reached maturity and are often hundreds of years old. They have much harder, denser grain.  Their colours are richer and deeper.  You see other features in their grain that you rarely come across in new timber.
Reclaimed wood flooring has proven its stability overtime, is completely seasoned and therefore has less tendency to move under atmospheric change.
Also, our reclaimed wood plank flooring are compatible with under floor heating, our bespoke flooring is available in an array of widths, lengths and can be installed in a number of ways to match your requirements.
Here at Oakley, we offer free samples  on our reclaimed wood flooring and are willing to make a site visit, so you can see large panel boards of the flooring. Also please call us for expert advice if you have any question about the flooring or installation process, we are available by phone, email, or visiting us at 11 Holborn Street, Plymouth, PL4 0NN.
Looking For Our Pricing? Call Us Now  
Fast Shipping
Fast shipping on all orders from UK
Secure Payment
We offer safe shopping guarantee
100% Satisfaction
We have 100% positive feedback from our clients
Telephone Support
We are always on hand for any questions you may have
FREE SAMPLES & TECHNICAL EXPERTISE - NEXT DAY DELIVERY - STOCK RESERVATION AVAILABLE
Inspiration
Examples of our products in live settings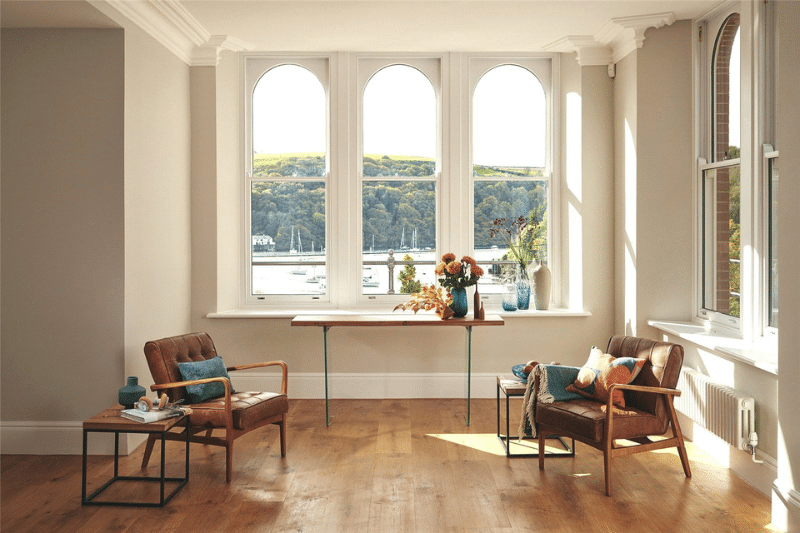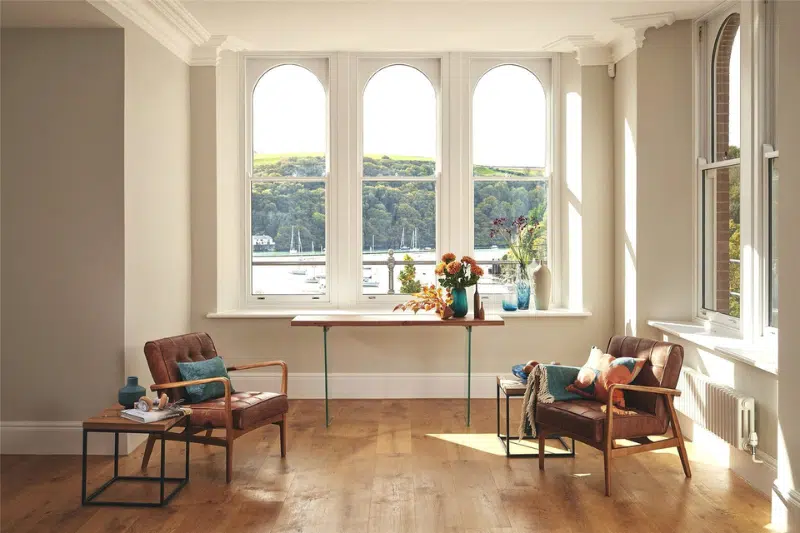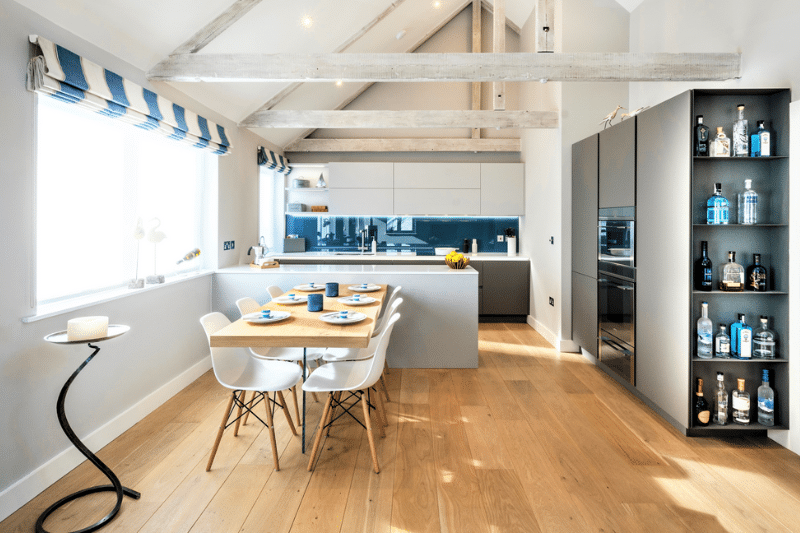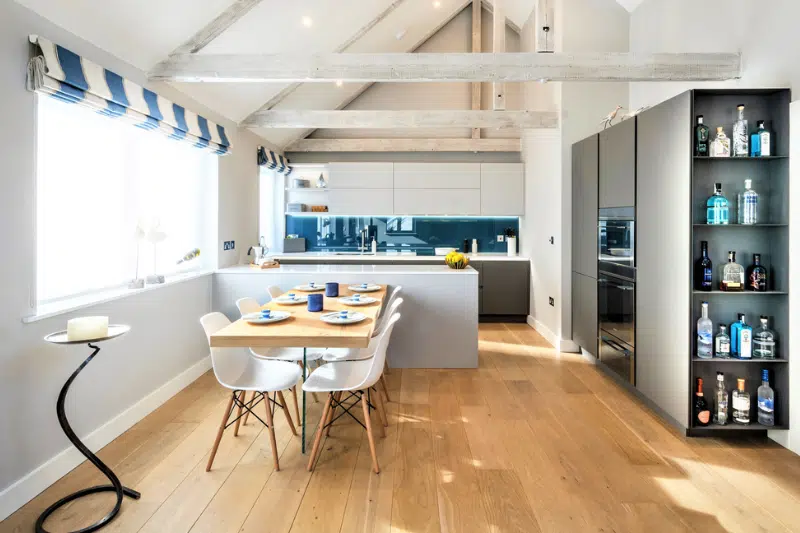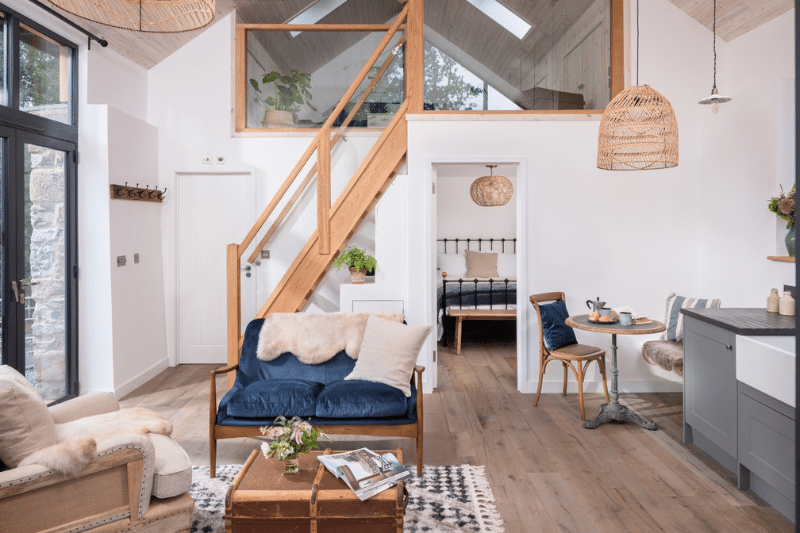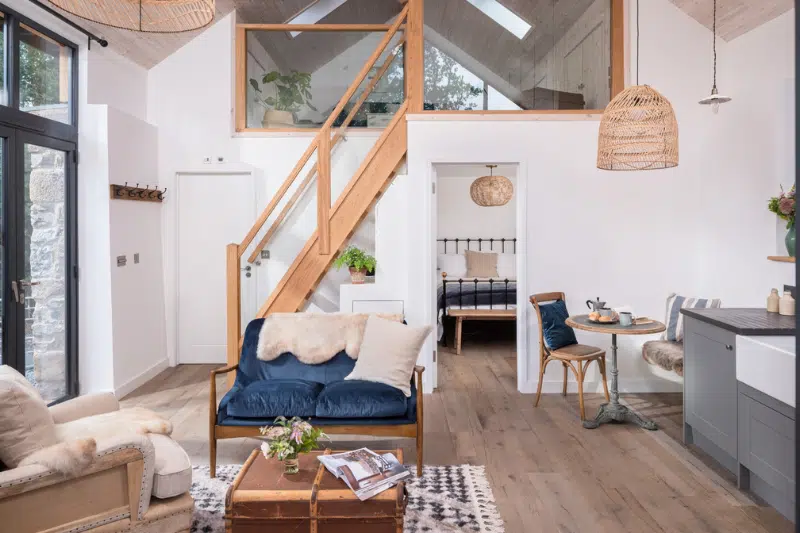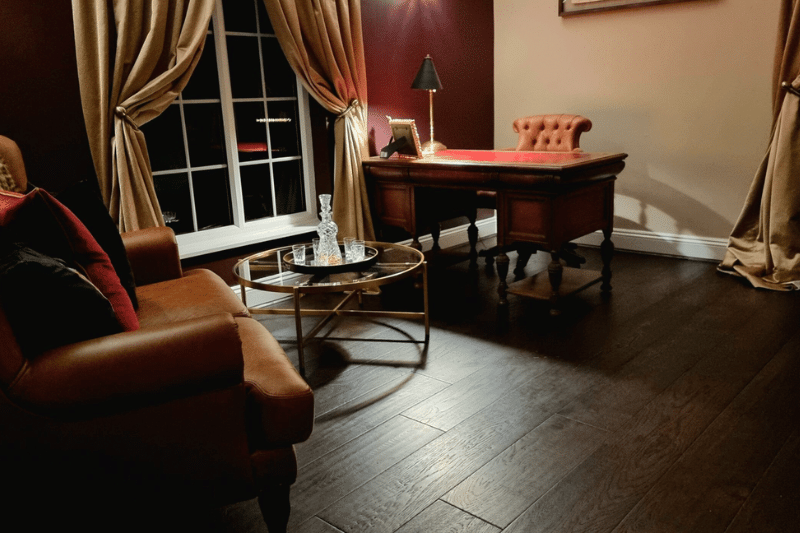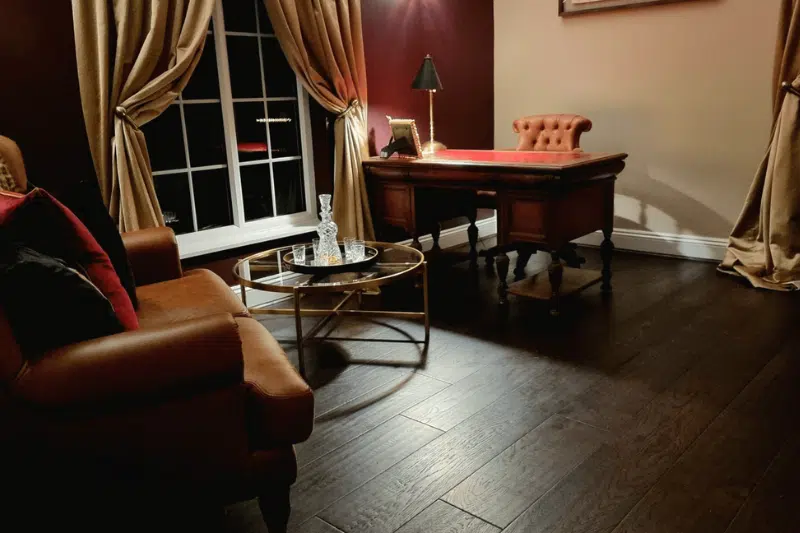 GET IN TOUCH
Have an idea or project then please get in touch...
@

oakleyproducts_woodflooring

Follow us on Instagram